Discover the secrets behind building the perfect pool at Sauna Dekor. Our expert team ensures international quality standards in every pool construction project we undertake. From swimming pool contractors to pool installation, we've got you covered.
At Sauna Dekor, we prioritize quality materials and meticulous workmanship in detailed applications like ceramics and joints. Avoid problems such as cracking and leaking with our expert team, ensuring your pool's longevity and durability.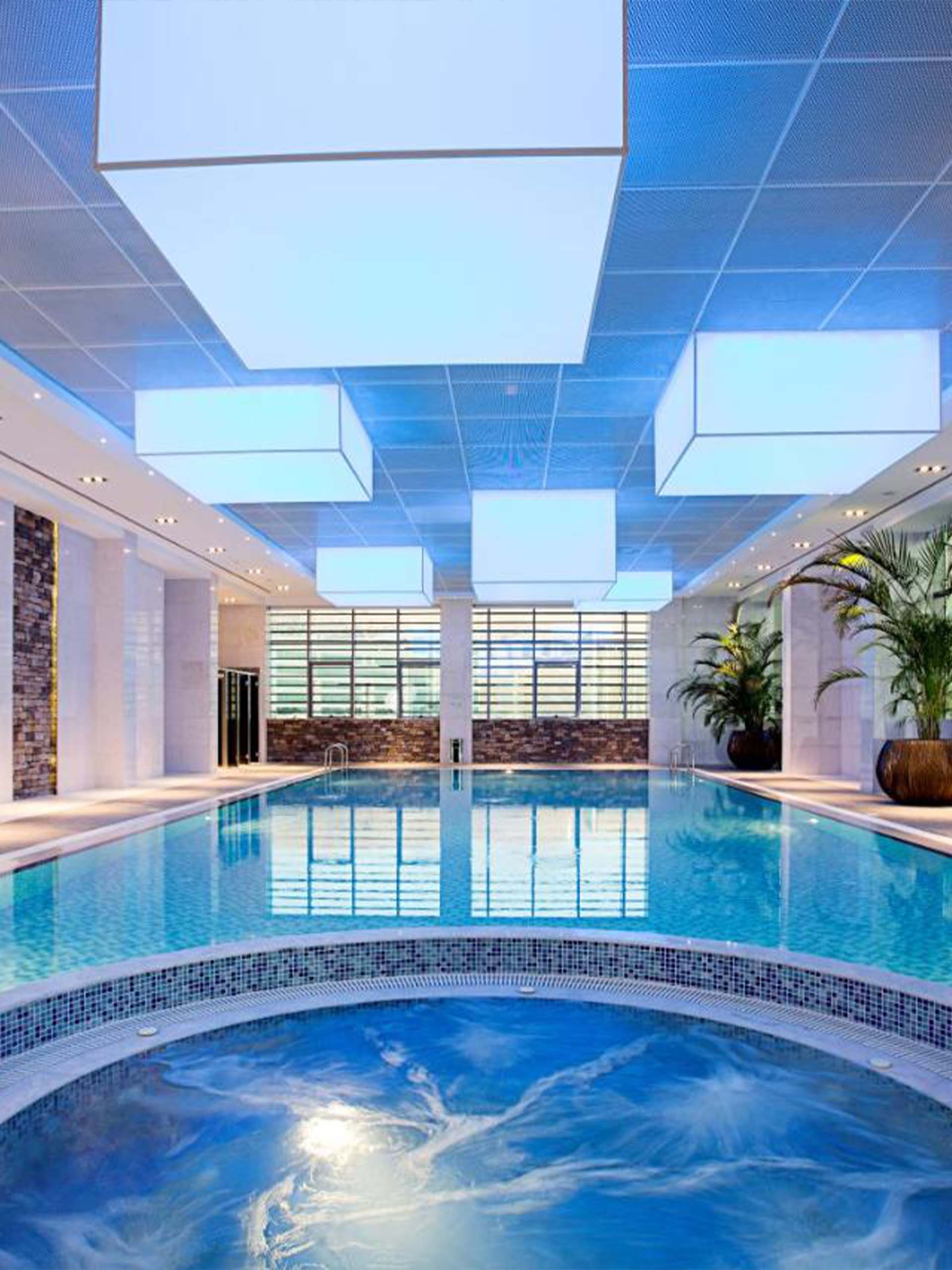 Sauna Dekor specializes in diverse pool concepts, from hotels to spa centers and villas. Whether indoor or outdoor, our pool manufacturing can be customized to your needs. Explore different pool sizes, fitting your space and preferences.
Materials Used in Pool Construction
In our pool manufacturing projects, we emphasize long-lasting, leak-proof, and crack-resistant materials. The quality of our filtration system, including pool pumps, directly impacts user comfort and health. Sauna Dekor selects materials for insulation, coating, and mechanical installation to enhance the life and comfort of your pool.
Stages of Pool Manufacturing:
Discover the step-by-step process of pool construction at Sauna Dekor. From excavation to concrete application, steel construction, electrical installation, and pool heating systems, we ensure a seamless construction process. Our attention to detail in screed, plaster, and insulation works prevents future issues like leakage and cracking.
Wondering about pool construction cost? Sauna Dekor Spa & Solutions offers support and consultancy services, guiding you through factors like material quality, pool types, and design details. Our technical team is ready to address all your questions.
Explore various pool types, from outdoor and indoor swimming pools to olympic and prefabricated pools. Sauna Dekor produces pools suitable for hotels, holiday villages, spa centers, and private residences. Materials and systems may vary, catering to different functions.Ready to dive into your dream pool project? Sauna Dekor Spa & Solutions ensures a pool that exceeds your expectations, combining expertise with international quality standards.
Outdoor Swimming Pool
It is the most preferred type of pool in pool manufacturing projects. 140 cm depth is preferred as standard in outdoor swimming pools. It is quite common for these pools to be made in special sizes other than standard sizes. Outdoor swimming pools can be used with salt water, mains water or thermal water depending on the usage area and size.
Indoor Swimming Pool
Indoor swimming pools preferred especially in winter months; It is used in many different areas such as hotels, resorts, private residences, spa centers and villas.
Olympic Pool
Olympic pool dimensions are designed with a standard width of 25 meters, a length of 50 meters and a minimum depth of 2 meters
Prefabricated Pool
Prefabricated pools, which offer different options to the user according to their needs and usage purposes, can be in different depths and shapes. The most preferred shapes are square, rectangle, oval and circle. It is widely used in private residences, accommodation facilities and commercial enterprises.
Infinity Pool
These are pools that usually have a seaside or view. The reason why these pools, which have become very popular recently, are called infinity pools; After a certain level, the edge of the pool eventually disappears and the pool water appears to merge with the sea or ocean. The purpose of these pool types; It is to give the feeling of endless water by creating the illusion of the horizon with the horizon line appearing in the infinity pool.
Ornamental and Landscape Pool
The purpose of these pools; Apart from other pool types, it is to appeal to more visual pleasure. It is common to use ornamental elements such as fountains, sculptures and natural stones in such pools.