Interior Design and Architecture
Building the Future's Wellness Icons
For More Than 30 Countries Since 1987
Step Into a Realm of Wellness
We have created an innovative Wellness concept, developing spaces and programs dedicated to health, beauty, and self-care.
We know how to find the right response to the need of feeling well and fit with high-quality products and customised projects for the specific needs of both individuals and business players.
Because making people feel better is all that we want.
Consulting & Project Development
"We provide expert spa project support, from precise planning and rendering to cost estimation, materials selection, and technical documentation—bringing visions to life."
Engineering and Manufacturing Services with Installation and Assembly.
"Our skilled professionals create precise drawings, blending traditional craftsmanship with modern tech in sauna manufacturing. Seamless installation, rigorous testing—guaranteed excellence."
Transportation & Custom Clearance
"Sauna Dekor ensures seamless delivery with expertise in transportation and customs clearance, offering hassle-free service for your spa project."
After Sales and Technical Support
"We ensure spa longevity through technical team training, professional maintenance, and exceptional after-sales support, preserving your investment and ensuring satisfaction."
In order to fully meet the needs of our customers, Sauna decor combines environmental and cultural factors and local features and develops unique designs that are special to you, taking into account your budget. At the same time, it regularly monitors the current building materials and contents and uses them in spa projects with all the details.
Project
Management
and Planning
Your projects are planned by our architectural team under the appropriate conditions and implemented quickly, effectively and completely.
Material
Choose & Submittals
Technical Documentations
Our experts guide you in selecting the finest materials for your spa project, ensuring longevity and aesthetic appeal. Also it is created detailed technical documents, including architectural and engineering plans, to ensure a smooth project execution.
Explore Our Recent Projects: Where Interior Design Becomes the Art and Science of Transforming Spaces into Wellness Masterpieces. Sauna Dekor Spa Solutions at Its Finest.
We extend a warm welcome to the Spa Design Showcase brought to you by Sauna Dekor. Let us guide you through a meticulously crafted 2D layout that showcases our expertise in transforming spaces into serene sanctuaries. Our blueprint offers you a glimpse into the thoughtful design of spa areas, including luxurious saunas, inviting swimming pools, and much more. We have captured the essence of relaxation and rejuvenation in this visual journey, which highlights our thoughtfully designed spaces. So, immerse yourself in the world of spa elegance as we take you through our design showcase. We are confident that you will be inspired by the artistry and attention to detail that our designs embody.
Türkiye
Sauna Dekor Headquarter

Deutschland
Sauna Dekor GmbH

Sauna Dekor has been at the forefront of crafting premium saunas, setting industry standards for over three decades.
Exclusive Finleo Representation: Recognized for our commitment to quality, we proudly became the exclusive representative for Finleo, a renowned sauna brand in Turkey.
Global Sauna Expansion: Embarking on a journey to build saunas worldwide, our ventures reached across the globe, leaving a mark in various countries.
Diversification into Steam Rooms and Hammams: Evolving with the wellness industry, we expanded our portfolio in 1998 to include the construction of steam rooms and hammams, adding new dimensions to our offerings.

Venture into Spa Facilities: Responding to the growing demand for holistic wellness spaces, we ventured into spa facility construction in 2002, marking another milestone in our journey.
Logo and Vision Transformation: In 2008, Sauna Dekor embraced a new era by redefining its logo and vision. The change symbolized our commitment to innovation and customer-centric solutions, reinforcing our position as an industry leader.
Exclusive Partnerships: Sauna Dekor secured official seller status for prestigious brands—Wellis, Norman Engineering, Sentiotec, and EOS, Wedi—in 2015. This solidified our reputation as a trusted provider of top-tier wellness products.
Global Presence: Our relentless pursuit of excellence led us to establish projects in 25 countries across 4 continents, a testament to our commitment to global wellness.
Vision Shift to Local Markets: In 2021, Sauna Dekor shifted its vision to become a local leader in the Netherlands, Switzerland, Germany, and the USA markets.
International Branch Openings: Demonstrating our global commitment, in 2023, Sauna Dekor expanded its reach by opening branches in the Netherlands, Switzerland, the USA, and Germany, with a representative office in Qatar.
Working with Sauna Dekor on our recent project was a game-changer. Their attention to detail and dedication to quality are unparalleled. They seamlessly integrated a stunning sauna into our design, exceeding our expectations. Sauna Dekor truly understands the art of harmonizing wellness spaces with architectural brilliance.
Summa Construction
Sauna Dekor's expertise in sauna construction is unmatched. They provided us with innovative solutions that perfectly complemented our modern architectural design. Their professionalism and commitment to excellence have made them our go-to partner for sauna installations
Pentagram Design
Sauna Dekor's ability to transform our concepts into tangible wellness spaces is truly impressive. Their team effortlessly navigated complex design requirements and delivered a sauna that seamlessly blends with our architectural vision. Sauna Dekor is a valuable asset for any architectural project.
Rönesans Construction
Sauna Dekor's dedication to craftsmanship is evident in every project. Their saunas not only enhance our construction projects but also elevate the overall experience for our clients. Sauna Dekor consistently delivers on their promises and sets the bar high for quality and innovation.
Emaar Construction
Collaborating with Sauna Dekor has been a design journey like no other. Their saunas add a unique dimension to our interior spaces, creating havens of relaxation and luxury. Sauna Dekor's commitment to design integrity is a testament to their passion for excellence.
Polimeks Construction
Sauna Dekor's ability to fuse sustainability with luxury is exceptional. Their saunas align perfectly with our eco-conscious architectural principles. Their attention to eco-friendly materials and energy-efficient design ensures that our projects are not only beautiful but also environmentally responsible.
Azersun Holding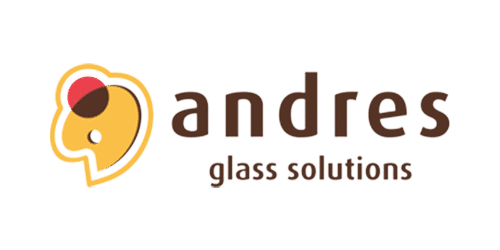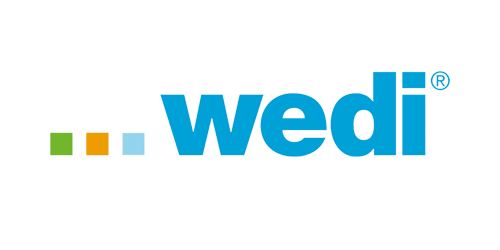 Sauna Dekor creates incredible spa experiences through meticulous planning and execution of your sauna project. Trust us to bring your vision to life with luxury and relaxation.